If you suspect you are a victim of CNC Motors:
If you have not been paid for your consigned vehicle within 20 days of the sales date
If you have purchased a vehicle and have not received the title, several months after purchase
Please fill out this form to join the list of individuals (20+ as of now):
https://www.normalguysupercar.com/cnc-motors/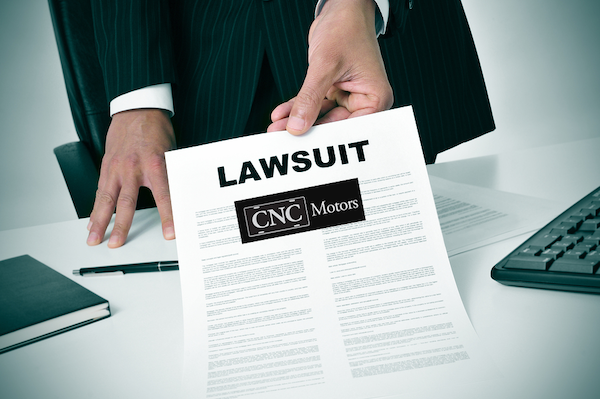 Our goal is to expose the business dealings of CNC Motors, Inc. in Upland, CA, and to examine the lawsuit(s) that are currently pending with this dealership, with the hopes that we can prevent them from harming other customers. Please leave a comment if you have been affected.
Even without the risk of dealing with a rogue auto dealer, buying or selling a car on your own can be a complicated and time-consuming process. Most dealerships will handle the details, work hard to make sure that you get what you want out of the experience, and that all of the "i's" are dotted and the "t's" crossed.
Unfortunately for many Upland, California buyers and sellers they had to find out the hard way that CNC Motors is not one of those dealerships. In fact, these customers are resorting to lawsuits to force the dealership to do their job.
There is a laundry list of reported scandals, lies, and abuses that people have suffered at the hands of this seemingly-legitimate dealership. From people not getting paid for their cars to people not receiving titles, many people have felt compelled to take legal action just to get what they are owed from CNC motors.
According to the google reviewer above, CNC Motors repeatedly lied to them and even wrote them a bad check. After the check did not clear, the dealership issued a statement confirming future payment and failed to follow through. After realizing that they were unlikely to get CNC Motors to hold up their end of the bargain, this user felt compelled to take "All legal actions" against the Upland dealership.
It appears that lawsuits are a fairly common occurrence for CNC Motors. According to the google reviewer Johnny Hernandez, they had an incredibly similar experience that also resulted in a potential lawsuit. Bounced checks and empty promises seem like they are simply routine at CNC Motors. The dealership apparently does not take their clients seriously unless they threaten them with a lawsuit. Even then, it is unclear if this customer actually got paid.
One possible explanation of why people are not getting paid is because the dealership has a shockingly terrible accounting department that doesn't know how to correctly write a check or complete a fund transfer. Another possible explanation is that the dealership simply does not have the funds to pay people what they are owed and so they keep putting their customers on the back burner until they finally boil over.
Whatever the true explanation for their amazingly unprofessional behavior is, it is clear that many people feel like they have been wronged by CNC motors. Maybe this isn't everyone's experience with this dealership, but there seems to be a common thread of people being lied to, pacified, and then lied to some more. The Yelp review below illustrates the depths of deception that this business appears to be willing to sink to.
These accounts are just a fraction of the complaints about the unprofessionalism and terrible customer service that seems commonplace at CNC Motors of Upland, California. If you are considering buying a car from them or selling a car on consignment there, perhaps you should consider these stories and maybe you should have your lawyer present when you sign any paperwork. Or perhaps you should avoid the place altogether and not risk having an experience like the ones in this article.
For more information or to file your own complaint, please contact Riverside, California DMV Investigations:
Ms. Yasmin Sanjaq 
Investigator

DMV Investigations
6296 River Crest Dr. Suite A
Riverside, CA 92507

Yasmine.Sanjaq@dmv.ca.gov
Office:(951)697-6779
Fax: (951)653-4084